IronGang84
VoivodFan
Member # 624

posted September 13, 2005 13:05





---
Little background story with this one. I used to do a punk cartoon zine in the early 90's and when I went to NYC to hang out with the Voivod guys for TOL photo shoot, we drew a picture for my next issue. Aside from Away's art, good luck guessing who drew what, though Piggy really went nuts on it and did the most...
I'll bet that Snake & Away not only forgot about it, but will be laughing that I still have the original!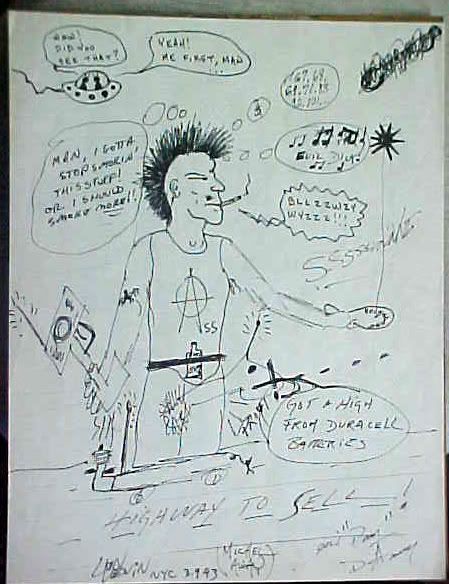 ..Closeup of Away's spaceships... so cool!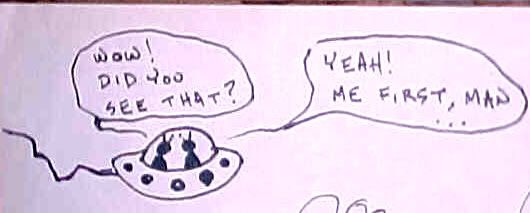 And lastly, I apologize to Michel, but I found this thing last week and it was cracking me up! I did the bad one; he did the good one..

--------------------
"we carry on"
---
| IP: Logged